STAY TUNED FOR FUTURE EVENTS, below was our last big event in 2019.
Thanks for your support of local small food and beverage businesses and farms.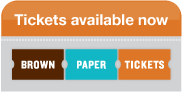 Many thanks to the Farmers, Food Purveyors and Beverage Producers contributing to this event! Stay tuned, more to come!
Click links below to learn more about our generous contributors:
Apero Day
Back Porch Bakery Bread
Bee Wench Farms Chicken
Cattaneo Brothers
Central Coast Creamery Cheeses
Doc Burnstein's Ice Cream
Dragonspring Farms
Etto Pasta
Four Elements Farm and Farmer Maid Flowers
Farmermaid Flowers
Kandarian Organic Farms Ancient Grains
Mama Ganache Chocolate
Manzanita Manor Organics Walnuts and Port Style Wine
Niner Wine Estates
Outlaw Valley Ranch
Red Barn Farms
Robinsong Farms
Rock Front Ranch Jujubes and Honey
SLO FOOD CO+OP
SLO Provisions
SLO Roasted Coffee
Surfside Farms
Tiber Canyon Ranch Olive Oil and Balsamic Vinegar
Whalebird Kombucha
*Vegetarian friendly food options available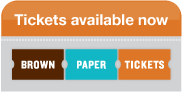 Artists creating one of a kind farm and food paintings for the event!  Thank you!
Bernie Kurtz
Dennis Curry
Jan French
Laurel Sherrie
Mark Mertens
Rosanne Seitz
Sandi Heller
Tracy Paz
Music by Russ Douglas!  You may have seen him in local restaurants and bars, a great one man show/guitarist, terrific voice, with a 1300 song book, make a request!  
Russ has played at Tiber Canyon Ranch for past events and we really enjoyed hearing him at Willow.  Here is his Facebook page link.
https://www.facebook.com/russ.douglas.9
---
HERE
---
Slow Money SLO Partner Events:
Partners are local groups who share and support the Slow Money SLO mission and values and help us get the word out on events and announcements. Click on our partner links (below) to see their upcoming event calendars.
CAL POLY CENTER FOR SUSTAINABILITY
SMALL BUSINESS DEVELOPMENT CENTER (SBDC)